MetaMask is a digital wallet for Ethereum that allows you to store, send and receive Ether and tokens. The purpose of this guide is to show you how to set up MetaMask and use it to store and send Ether. We'll also discuss how to use MetaMask to interact with decentralized applications (dapps), including how to contribute to Ethereum-based dapps.
What is MetaMask?
Using MetaMask, users can interact with Ethereum decentralized applications (dApps) without having to run a full Ethereum node. With MetaMask, you can manage your identities on different sites and sign blockchain transactions through a secure identity vault. Additionally, MetaMask lets users create and manage their own identities, so they can choose which identity to use when visiting a website. In addition, MetaMask can be used to store ether and other Ethereum-based tokens, as well as collectibles.
The MetaMask extension is available for Google Chrome, Mozilla Firefox, Opera, and Brave. It can be downloaded from the MetaMask website or from the respective app store for each browser.
How does the MetaMask crypto wallet work?
The MetaMask crypto wallet works like any other web browser extension. When you visit a website that uses Web3 technology, such as Ethereum, you'll be prompted to install the MetaMask extension. Once installed, you're ready to interact with decentralized applications (dApps), decentralized finance, etc.
MetaMask creates a seed/secret phrase that is used to generate private keys. These private keys are then used to sign transactions and access account funds. In addition, MetaMask provides a built-in ERC20 token converter that allows users to convert between different types of tokens like Ethereum, USDT, etc. As a result, MetaMask is a convenient and easy-to-use way to manage your digital assets.
How to Get Started With MetaMask
One of the many benefits of MetaMask is its simplicity. Within minutes, you can have an Ethereum-based wallet that allows you to store and use Ethereum and ERC-20 tokens.
Download the MetaMask DeFi Plugin
Download the MetaMask plugin from the MetaMask website. You will need to make sure you download the plugin appropriate for the browser or operating system you are using.
Additionally, MetaMask is available as a mobile app for iOS and Android mobile devices.
Whatever platform you choose, MetaMask does a wonderful job of making downloading simple and straightforward.
Create a New Wallet
Through the browser plugin or mobile app, create a new vault or wallet.
You will then be prompted to create a password for this new wallet. It goes without saying that it is best to create a strong password.
Importantly, MetaMask will show a 12-word seed phrase. Place this seed phrase somewhere safe, either in a secure file or on a piece of paper that you will not lose.
This seed phrase will allow you to recover your cryptocurrency in case you forget your password. MetaMask has two layers of security.
Fund Your Wallet
In order to add money to your MetaMask account, you will need to first purchase cryptocurrency from a reputable exchange. Once you have purchased cryptocurrency, you will then need to transfer it to your MetaMask wallet. To do this, you will need to provide your MetaMask wallet address to the exchange. Once the transaction is complete, the cryptocurrency will be visible in your MetaMask account. You can then use these funds to connect decentralized applications, start staking, earn interest, purchase goods and services, or send them to another MetaMask user.
What Can You Do With Metamask?
Metamask is a software wallet that allows users to store, send, and receive cryptocurrency. It can be used with any ERC20 token and is available on both desktop and mobile devices. In addition to storing crypto assets, Metamask can also be used to access decentralized applications (dApps) like SmartCredit.io, built on the Ethereum blockchain. dApps are digital services or applications that use blockchain technology to provide a secure and decentralized platform for users.
Earn interest or borrow crypto with SmartCredit.io
SmartCredit.io is the fastest way to get involved with decentralized finance.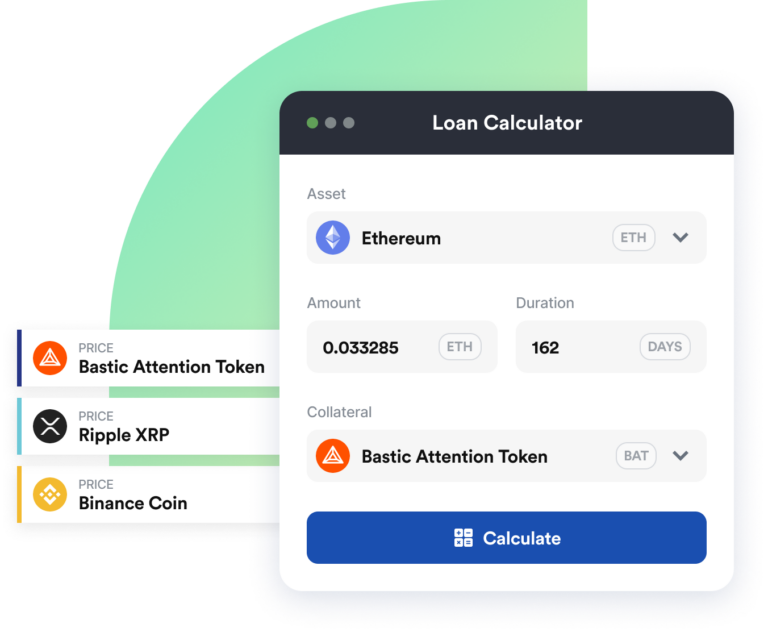 Metamask allows users to interact with dApps in a variety of ways, including buying, selling, or trading assets. It also allows users to participate in online voting and governance processes. In short, Metamask is a versatile tool that can be used for a variety of purposes related to cryptocurrency and decentralized applications.
Storing crypto
In order to store cryptocurrencies in a secure manner, you can use the MetaMask wallet. The only thing you need to do is open an account with MetaMask and transfer funds to your wallet. The built-in feature of MetaMask can also be used to buy cryptocurrencies with it.
Swapping tokens
Metamask has just announced the swap function and users can now swap tokens. Open the MetaMask extension. Click the new Swap button. Select the tokens you wish to swap and click Get Quotes. Wait for the process to complete. Compare all available quotes, pick the best one and click Swap.
Accessing DApps and Decentralized Exchanges (DEXs)
One popular way to connect to dapps is through MetaMask. By using MetaMask, you don't have to download a full Ethereum blockchain in order to run Ethereum dapps. This means that you can use MetaMask to connect to dapps without having to go through an Ethereum node. All you need is a computer with an internet connection and a MetaMask account. To get started, simply install the MetaMask extension and create an account. Once you've done this, you'll be able to access any dapp that's been built on the Ethereum network. 
Whenever you want to use a dApp, you will see a "Connect Wallet" button. The only thing you need to do is connecting your wallet with dApp.
What coins can you hold on MetaMask?
It supports ETH and all ERC-20 tokens, as well as DAI, BAT, and SAI. In addition, it also allows you to store non-fungible tokens (NFTs). MetaMask is a convenient way to store your coins, as it is compatible with a wide range of different applications. In addition, it is also easy to use, making it a great option for beginners. While MetaMask does not support every single cryptocurrency, it does offer a broad range of support for different types of coins. As such, it is a convenient option for those looking to store multiple cryptocurrencies in one place.
Some coins would be:
ETH

USDT

BNB

MATIC

SHIB

SMARTCREDIT

UNISWAP
For the full list, please visit this page.
How do I transfer/deposit crypto to the MetaMask wallet?
There are a few different ways to add cryptocurrency to your MetaMask wallet.
The first is to buy cryptocurrency directly from the MetaMask interface. To do this, simply click on the "Buy" tab and select the currency you wish to purchase. You will then be prompted to enter your payment information.
Alternatively, you can add cryptocurrency to your MetaMask wallet by transferring it from another wallet. To do this, simply click on the "Transfer" tab and enter the address of the wallet you wish to transfer from.
FAQ
Is MetaMask a safe wallet?
MetaMask is considered to be a safe wallet for several reasons. First, it uses industry-standard security protocols, including an encrypted private key and code signing. In addition, MetaMask is integrated with leading hardware wallets such as Trezor and Ledger. This means that users can use their hardware wallets to add one more layer of security. Finally, MetaMask is open source, meaning that its code is regularly audited by independent security researchers. Overall, MetaMask is a safe and convenient option for storing Ethereum coins.
Is MetaMask a free wallet?
Decentralized wallet Metamask is free to use. Opening a MetaMask wallet account is free. There is a gas fee for swaps, transfers, etc. kind of transactions, which is on average 0.875%.
Can you withdraw money from MetaMask?
Yes, you can! Just decide how you will withdraw your money and decide the address you will withdraw.
In order to transfer crypto from the MetaMask wallet, the first thing you need to do is open the MetaMask app. Once the app is open, click on the "Assets" tab and then select the currency you want to transfer. After that, click on the "Send" button and enter the amount you want to send. Finally, click on the "Confirm" button and your transaction will be processed. Please note that it may take a few minutes for the transaction to be completed.
Is MetaMask a hot or cold wallet
The MetaMask wallet can be used as either a hot wallet or a cold wallet. Using MetaMask only on a browser, computer, or mobile device would make it a hot wallet. In contrast, if you connect your MetaMask wallet to a hardware wallet like Trezor or Ledger, it would be considered a cold wallet.